Efficacy across studies and environments
DiaResQ has been investigated in clinical trials conducted in some of the most challenging environments for addressing diarrhea.1,2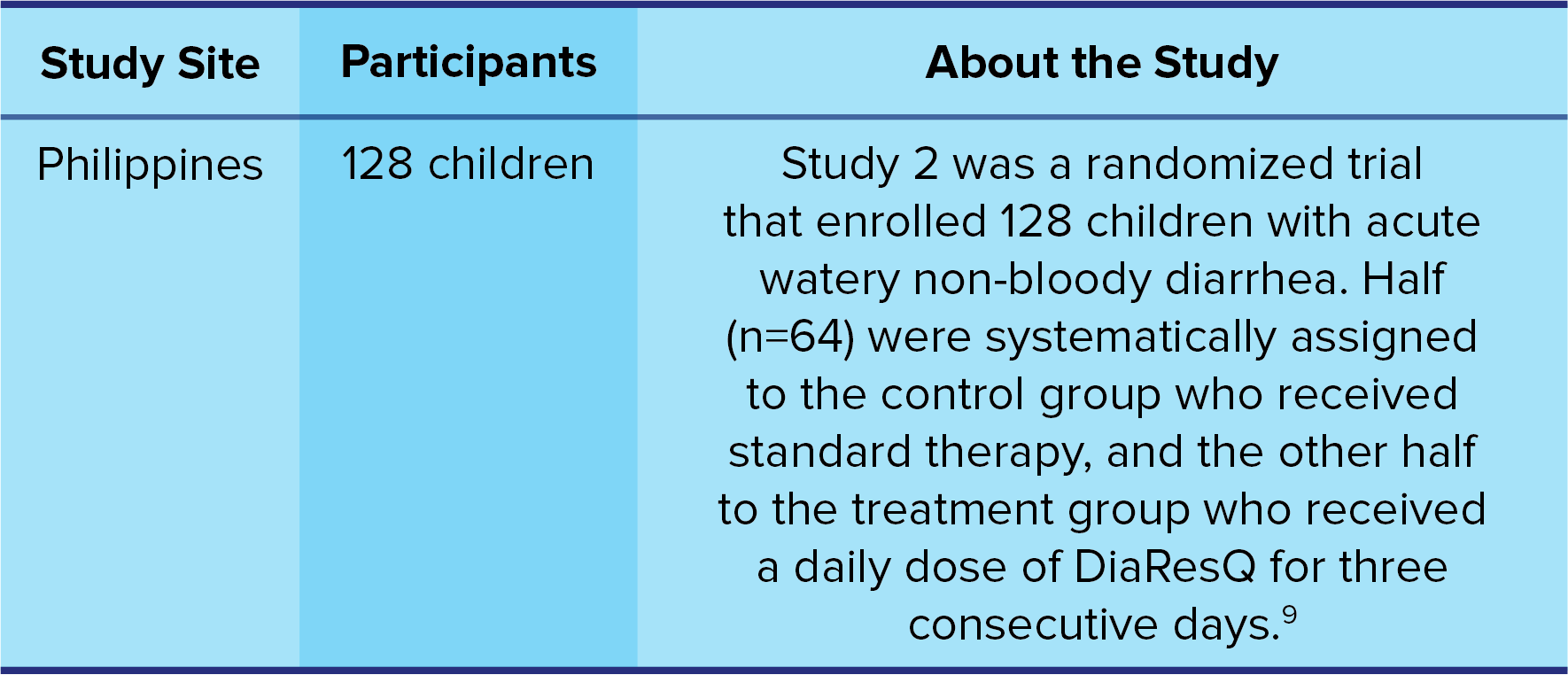 As a physician, I am excited by the potential that nutrition-based solutions have for addressing diarrhea that impact the lives of millions of patients worldwide.
− Stephen Berman, MD, FAAP
Dr. Berman is a Professor of Pediatrics, School of Medicine and Epidemiology, Colorado School of Public Health, University of Colorado Anschutz Medical Campus. He also holds an endowed Chair in Academic General Pediatrics at the Children's Hospital Colorado and is a past President of the American Academy of Pediatrics.
The findings from our clinical trials demonstrate that DiaResQ is a safe and effective therapeutic tool for addressing diarrhea. We can now materially affect one of the most challenging and widespread gut health issues on the planet with a nutritional-based intervention.
− Mark Grabowsky, MD, MPH, FACPM, Chief Medical Officer at PanTheryx
Dr. Mark Grabowsky is an internationally recognized expert on disease prevention and child health. Across his career, he's held senior level posts at the World Health Organization, Centers for Disease Control, National Institute of Health, American Red Cross, and the Canadian International Development Agency.
References: 1. Gaensbauer JT, Melgar MA, Calvimontes DM, et al. BMJ Glob Health. 2017;2:e000452. 2. Data on File. Pantheryx Inc, Boulder, CO. 3. U.S. National Library of Medicine. ClinicalTrials.gov. Available at https://clinicaltrials.gov. Accessed August 14, 2018.