Fast, Safe Diarrhea Relief
The first of its kind on the market!
Effectively reaches the intestinal tract and restores normal function
Resolves most cases on day one of use
Safe for children as young as one year of age
Buy Now
Learn More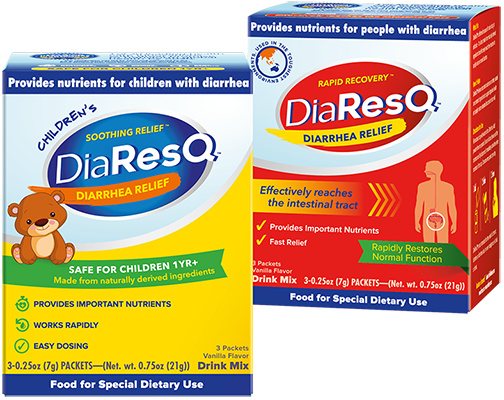 ONE of the Thirty Leading Healthcare Innovations
With great promise to transform global health by 2030 and to help accelerate progress toward the United Nations Sustainable Development Goals health targets.
Diarrhea is often caused by your body's immune response to an unwanted microorganism in the gut. During an episode of diarrhea, your body is trying to flush out the microorganism and regain balance. DiaResQ helps support your natural immune response by providing beneficial nutrients and immune factors that rapidly restore normal intestinal function and promote digestive health. 
DiaResQ effectively reaches the intestinal tract to rapidly restore normal function so you can go about your day as planned.
Almost as vital as your passport
Up to 70% of travelers, depending on the destination and season of travel, will experience travelers' diarrhea. Don't let an episode of diarrhea ruin your trip – travel smart with DiaResQ.
DiaResQ® is not a drug or an antibiotic
DiaResQ is a food made from naturally derived ingredients that provides beneficial nutrients for people with diarrhea.
The average American child experiences 7-15 episodes of diarrhea by age five. DiaResQ provides safe, soothing relief so your child is back to normal in no time.

"As a professional, international kayak guide this is an essential part of my travel first aid kit for me and my clients. Don't leave home without it!"

Tmornstar
"Does what it says it's going to do!! I like taking it whenever I feel a little "off". Seems to help me keep feeling healthy and normal. Ingredients are safe which I also like. No harsh chemicals."

KJS
"Worked perfect for my son's diarrhea!"

Crystal S.
"Generally my stomach is more sensitive when I go out to eat. I noticed that during a recent dinner my stomach did not feel very well and I tried the DiaResQ and surprisingly my stomach felt better within 30 minutes. It also helped that the taste was not bad at all. Very easy to take along in my purse."

Amazon Customer
"DiaResQ is going onto my permanent international travel packing list! I love traveling in Central and South America, but after a few days, my stomach always starts complaining, even absent food poisoning (which happens too!). On a recent trip to Nicaragua, I used one dose of DiaResQ after about 5 days of traveling: the next morning I woke up and my stomach was back to working order! "

Mark S Harrison
Summary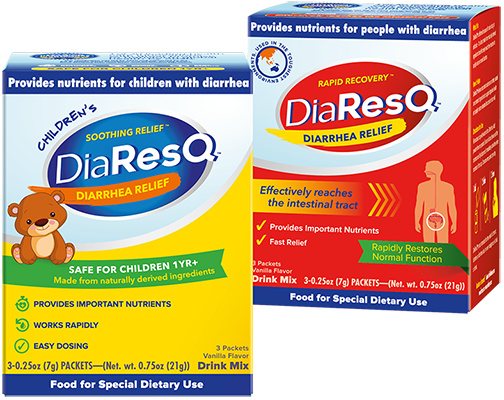 Author Rating





Brand Name
Product Name
Price
Product Availability