DiaResQ® delivers important nutrients to promote digestive health and rapidly support normal function.
DiaResQ® is a must-have at home and for travel. It is not intended for the relief of chronic diarrhea or diarrhea due to the overindulgence in food or drink.
SERVING SIZE AND SUGGESTIONS
Take at the first sign of diarrhea. Fill enclosed cup with water to the 30ml line. Add powder from one packet. Secure lid and shake until the contents are fully dispersed. Immediately drink the entire contents of the cup. Take additional packets as needed, up to three packets per day.
DiaResQ® is not a replacement for medications prescribed by a doctor and is not a replacement for your normal diet. It is not intended for infants (12 months and younger).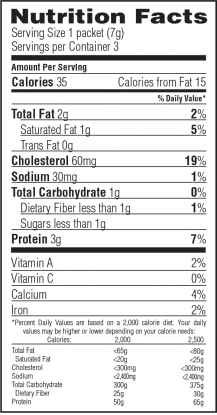 Bovine (cow) colostrum, egg solids, silicon dioxide, vanilla flavor, sucralose.
Contains egg and milk. Gluten Free.
Store in a cool, dry place.
Summary
Author Rating





Product Name
Price
Product Availability