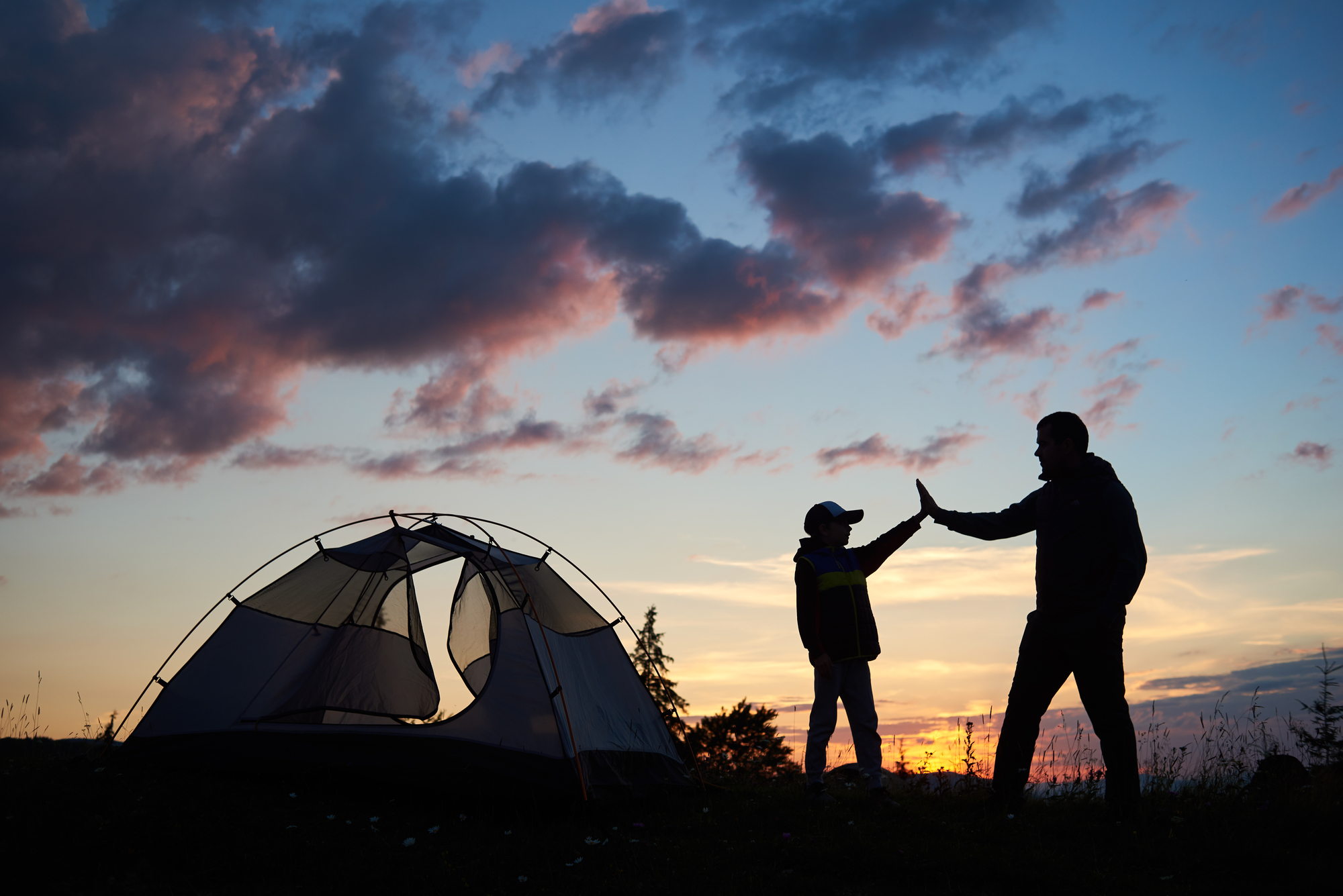 There's nothing worse than heading out on a long-awaited camping trip and then finding yourself experiencing a bout of diarrhea while stuck in the woods. Needless to say, without the comfort of your own home (and bathroom) diarrhea becomes much more uncomfortable. Since summer camping season is upon us, we put together some tips to help prevent diarrhea while camping and backpacking.
Causes of Upset Stomachs and Diarrhea While Camping
An upset stomach or diarrhea while camping could be just a (bad) coincidence, but it might also have to do with your environment. For example, if you're in a very remote area and filtering your own water, it's possible that you ingested something unfamiliar that's causing your digestive upset.
In addition to drinking water, camping "cuisine" is not exactly known for being gourmet. It's not uncommon to get an upset stomach after eating one too many marshmallows or too much trail mix. You can act preventatively here and pack foods you know agree with you and go easy on the marshmallows and other sweet treats.
Generally speaking, any change to your environment or diet can cause digestive upset and diarrhea –  which is one reason that traveler's diarrhea is so common.
Camping Essentials
To decrease the chances of experiencing an upset stomach or a bad bout of diarrhea while camping, always travel with the following essentials:
(1) Electrolytes
If you have diarrhea, dehydration can set in quickly. Keeping an electrolyte supplement on-hand can make a big difference in helping you feel your best and ensuring you don't get dehydrated.
(2) DiaResQ
DiaResQ is an absolute must-have on camping trips as it helps to rapidly restore normal intestinal function and relieve diarrhea.  A food for special dietary use that provides important nutrients and immune factors, DiaResQ is safe for adults and for children as young as one year.
(3) First-Aid Kit
Any time you're heading out on a camping trip your pack should include a complete first-aid kit, including antiseptic wipes to properly clean a wound, bandages for dressing a wound, tweezers for removing splinters, a thermometer to check for fever (especially important with kids), Ibuprofen or other pan-relief medication, Antihistamine to treat allergic reactions, a first-aid manual and any of your other go-to first-aid supplies that you use frequently at home.
(4) Plenty of Fluids
To prevent dehydration, be sure you will have plenty of fluids on hand. Pack plenty of clean drinking water and make sure you have a reusable water bottle for use at the campsite. If you're heading to a remote area and won't have access to clean water,  you'll need a high quality water filter or purifier.
By following these tips and being prepared, you can enjoy a summer full of soul-satisfying camping trips and stay perfectly healthy while doing so.