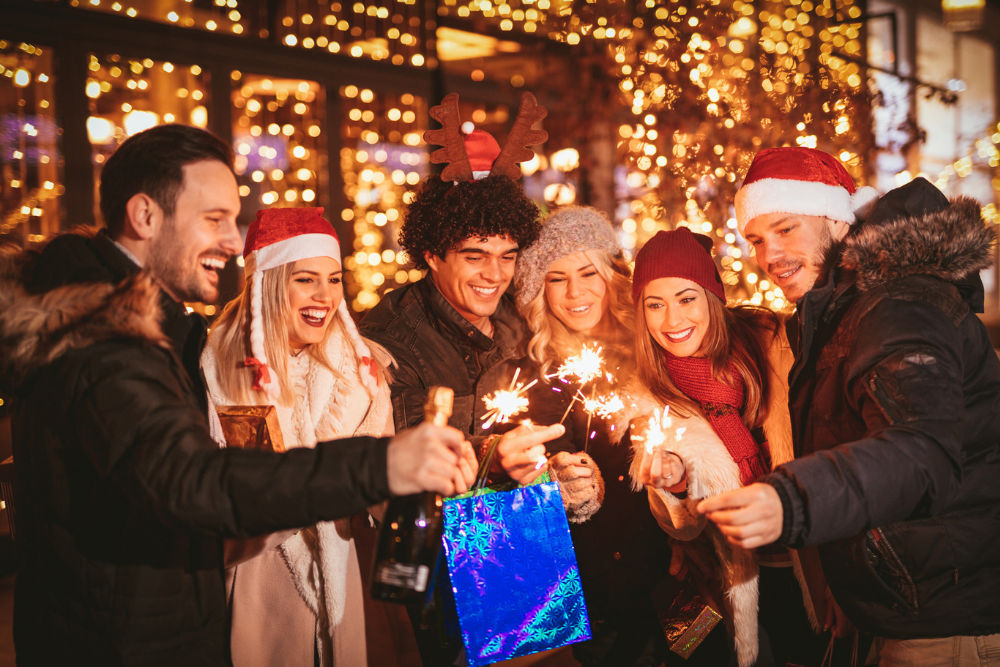 Between the stressful events and indulgent meals, it's no surprise that many people suffer from diarrhea during the holidays. To make sure your holiday season is packed full of joyful times with loved ones rather than frequent trips to the bathroom, follow these simple five steps to keep your gut healthy and avoid diarrhea.
Practice Moderation
From turkey and mashed potatoes to sugar cookies and candy canes, the holiday season is a time of rich dishes and sweet treats. A steady overabundance of sugar and fat in your diet can throw off your gut's ecosystem which can cause digestive upset and diarrhea. It's fine to indulge a bit in foods you might not otherwise eat, but it's best to do so in moderation.
Know Your Trigger Foods
Are there certain foods that give you diarrhea or cause digestive upset? Try your best to stay away from those foods, as you already know the consequences. Common trigger foods include gluten and dairy and spicy and fatty foods.
Manage Stress
It's well-documented that stress can cause diarrhea. Ever had a "gut feeling" or felt "butterflies in your stomach"? This isn't just coincidence! And for many people the holidays can be a stressful time, so try to set aside even just 10 minutes per day to practice relaxation techniques like deep belly breathing or meditation. Other stress-relievers to implement over the holidays are yoga, Tai Chi, or any other type of exercise you enjoy.
Avoid the Sick
This one might seem obvious but stick to it! From crowded airports to cramped family gatherings, the holiday season can mean being exposed to a lot of people, many of whom may be sick. Try to avoid sick people when possible and make sure to wash your hands frequently.
Have Relief On-Hand
No matter how careful you are, sometimes diarrhea is unavoidable so it's best to be prepared and keep some relief on-hand. DiaResQ is a safe and effective way to relieve diarrhea quickly. Made from safe, naturally derived ingredients, DiaResQ provides beneficial nutrients and immune factors that work with your body to help rapidly restore normal intestinal function and relieve diarrhea.
By following these five easy steps, you can live this holiday season to the fullest without suffering from diarrhea. Happy holidays from the DiaResQ team!